Ides of March : Mempertahankan Idealistik dalam Politik?
The Ides of March (2011)
Runtime : 1h 41min
Genre : Drama, Thriller
Release date : 7 October 2011 (USA)
Director: George Clooney
Writers: George Clooney (screenplay), Grant Heslov (screenplay)
Stars: Paul Giamatti, George Clooney, Philip Seymour Hoffman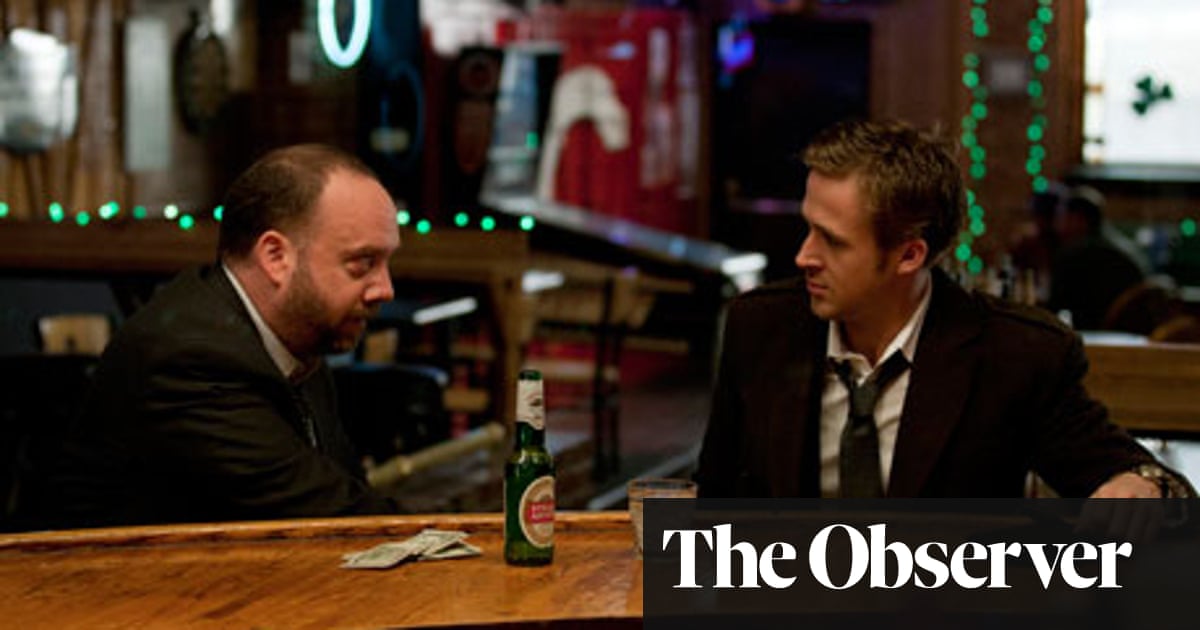 Sinopsis
Stephen Meyers adalah staff muda yang memilki strategi kampanye yang brillian dan mampu mengangkat elektabilitas dari seorang gubernur yang digadang menjadi kandidat serius untuk presiden amerika mendatang. Ditengah masa kampanye nya pada saat mereka berada di Ohio, Stephen yang memiliki idealistik dalam berpolitik harus terjebak dalam situasi dimana ia ditawari sebuah pekerjaan oleh lawan politiknya , Morris. Dan disinilah jalan Stephen berada dalam ujian, apakah stephen akan tetap idealis?
Quotes
Tom Duffy:
Do yourself a favor. Get out, now. While you still can. Go into entertainment or business, go open a fucking restaurant in Costa Rica. Anything. Do something that's gonna make you happy, okay? Cause you stay in this business long enough, you're going to get jaded and cynical.
Stephen Meyers:
Like you?
Comment
Hmmm.. cukup menarik sih bagaimana plot ini berjalan sebagaimana mestinya, very tricky but I must say excellent plot twist. Stephen is smart, yes, but too emotional and idealistic. but somehow too rookie for a big role. Apa yang membuat ane demen banget sama ryan gosling , ya secara visual buat cewe pasti idaman banget, tapi bagaimana dia enggambarkan transisi motionalnya secara realistik waktu dia tahu apa yang terjadi didepannya. this is good story, very well development. Cara menggambarkan bahwa apa yang harus dia lakukan seharusnya dan dia menjadikan tak punya banyak pilihan dalam menjalankan idealismenya.
Ketika anda berada diluarlingkaran politik, mungkin saja anda akan mengatakan untuk posisimu, untuk hal yang benar dalam bagaimana seharusnya politikus bergerak. Namun dalam sejatinya, manusia tetaplah manusia, bergerak dan terus bergerak. Lalu pada satu titik tertentu, ketika anda berada dalam lingkaran politik, anda mulai tak punya banyak pilihan untuk mempertahankan posisimu didalam politik. Sehingga anda harus kotor untuk bisa memahami segala kondisinya dan berdamai dengan hal itu, meskipun sulit diterima oleh siapapun, but that's politics.
Ides of March adalah George Clooney yang pernah saya tonton di film legendaris ocean eleven , bagi yang belum nonton, aduh tonton gih, ga kalah sama italian job, italian job belum juga? wadidaw. nonton lah.