Rich Brian - Rapapa Feat. RZA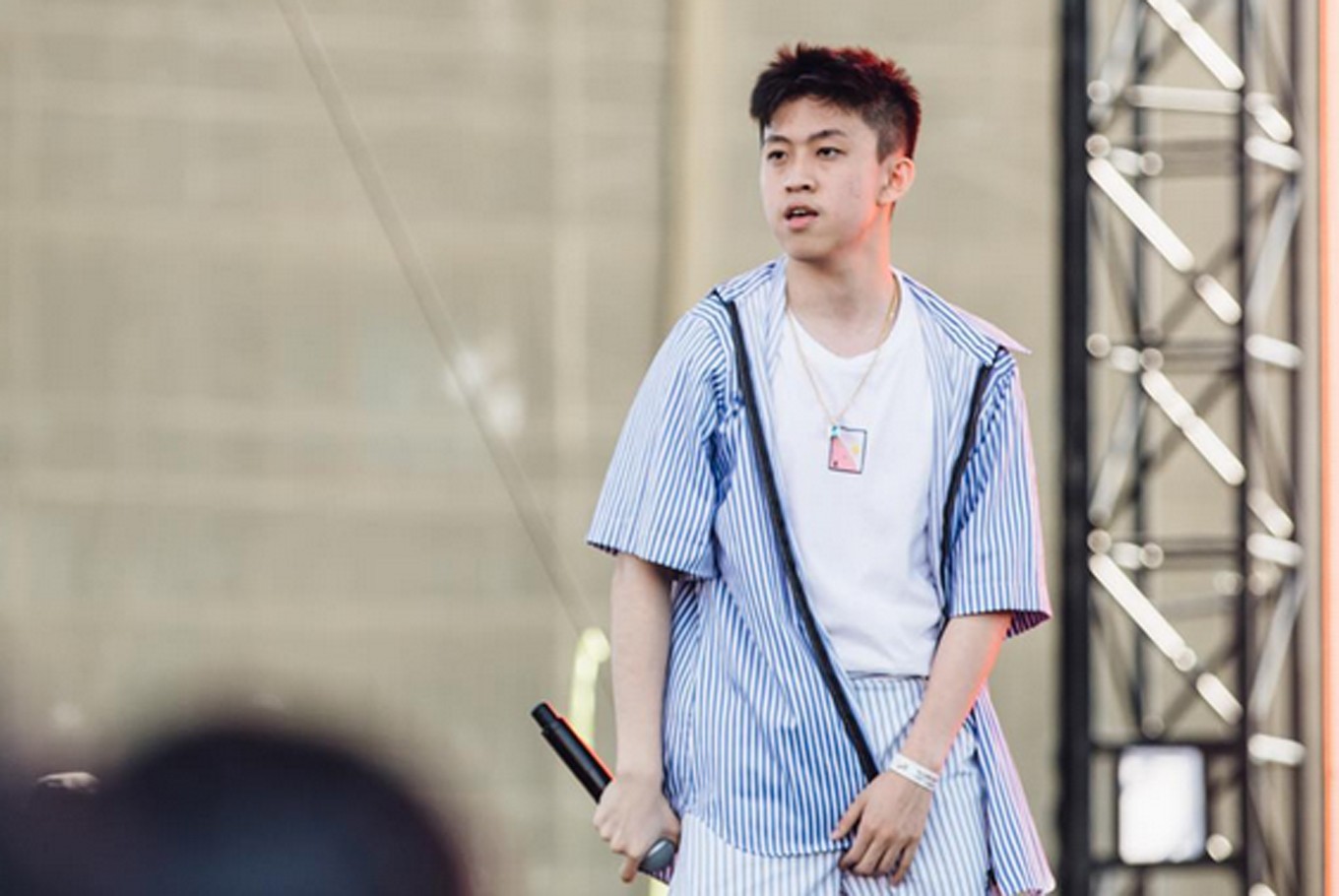 "Rapapapa"
(feat. RZA)
[Rich Brian:]
Two-face bitches pop out when it's dark
I ain't finna waste time if I don't feel a spark on sight
That pussy gon' make me wan' fight
Gotta go, wrap it up, that pussy gon' bite
Eight shows and I come home for the payroll
Man, I got hoes that won't ask how my day go
I'm a trooper, I'ma strike like a Pave Low
If I need some money, then I'ma make 'em, uh
Ayy (Ayy)
Then I hit it from the back, got it clappin', pa-pa-pa-pa
(Pa-pa-pa-pa-pa)
She older than me but she call me da-da-da-da
(Da-da-da-da-da)
Missy Elliott flow gon' hit like ra-ta-ta-ta-ta
(Ra-ta-ta-ta-ta-ta)
Your dick game Lacoste, my dick game Pra-da-da-da
(Pra-da-da-da-da) Ayy, fuck that
You might make me lose my shit
Goodbye to the good guy
Look what you did, now he don't care 'bout shit
Yeah, fuck that, out here feelin' dangerous
If you still feel comfortable, then I'm sorry, you ain't made it yet
Could've been involved and felt important 'bout yourself
But you had to rock the boat
And you forgot the table turns and moves
Why these people 'round me rather look away than tell the truth?
If they tryna tell some lies on me, then I'ma tell it, too
All this pain in my heart, poppin' another Advil
Everything planned, keep actin' like it's casual
Pull your pants down, we rally to the bathroom
Sorry, we ain't got time to light the candles (Ayy)
Pussy got me singin', I forgot I was a rapper
Way we roleplay, feelin' like some actors
She don't pop pills, only morning afters
(Ayy) Then I hit it from the back, got it clappin', pa-pa-pa-pa
(Pa-pa-pa-pa-pa)
She older than me but she call me da-da-da-da
(Da-da-da-da-da)
Missy Elliott flow gon' hit like ra-ta-ta-ta-ta
(Ra-ta-ta-ta-ta-ta)
Your dick game Lacoste, my dick game Pra-da-da-da
(Pra-da-da-da-da) Ayy, fuck that
You might make me lose my shit
Goodbye to the good guy
Look what you did, now he don't care 'bout shit
Yeah, fuck that, out here feelin' dangerous
If you still feel comfortable, then I'm sorry, you ain't made it yet
Suck on her nipples like bon appé-tit
Don't tell me "Pull up" if that shit ain't wet
I got protection, I need self-defense
Pull out my weapon and empty the clip
Pa-pa-pa, that's three of my kids
Pa-pa-pa, my son and my twins
She so wet, I'll go for a swim
Girl, don't stop, let's do it again
Ayy, just because we were drunk, don't expect me to forget
If it's lust over love, then girl, we don't got shit
Got a wife checklist and I can't see you on it
But we way too young, so let's wild out in this bitch
(Ayy) Then I hit it from the back, got it clappin', pa-pa-pa-pa
(Pa-pa-pa-pa-pa)
She older than me but she call me da-da-da-da
(Da-da-da-da-da)
Missy Elliott flow gon' hit like ra-ta-ta-ta-ta
(Ra-ta-ta-ta-ta-ta)
Your dick game Lacoste, my dick game Pra-da-da-da
(Pra-da-da-da-da) Ayy, fuck that
You might make me lose my shit
Goodbye to the good guy
Look what you did, now he don't care 'bout shit
Yeah, fuck that, out here feelin' dangerous
If you still feel comfortable, then I'm sorry, you ain't made it yet
[RZA:]
They could never take what you came with
They're gonna try to find a thousand ways to say the same shit
But you will be different
Because it's insignificant, yet ignorant
Rich Brian was born to be rich with talents and balance
And the ability to face life challenges
Represent your artistic intelligence
Your genetic pigment, your culture, your power
Plus you'll refine it, focus your strength
Emit a laser beam wavelength
That break the chains of mental enslavement
Be amongst the brave men
Witness the modern-day kung fu
Perform this out a vocal booth
Keep shinin', keep suprisin' and energizin' the generation
Keep the 88rising, and risin' and risin'
And risin' and risin' and risin' and risin'